Skilled operators and talented sales service people will partner with you to provide great results.
Education: Gustavus Adolphus College
Employment: 40+ Interesting Years at Amidon Graphics
Spouse: Donna, almost 50 years
Son: Aaron, married to Katie with children Dominic and Myles
Daughter: Sarah
Most Respected Person: Father-in-law, Dan Sjodingm: Finest man I have ever met
Three people I would like to have a cocktail with: Winston Churchill, Jackie Gleason, and George Amidon
Addiction: Great Customer Service
Words to Live By: Anticipation is relish of life
Work History: Once babysat the Quadracci kids. Over three decades with Amidons. Roll over photo above to see my first employee ID photo. Labor laws were disregarded. Generally work from a treadmill desk. Type A?
Proudest Accomplishment: Raised 2 feisty and capable adult daughters with my husband Joe. (Yes, we are Mary and Joseph.)
Favorite things to do, not in order of importance:
Make new friends through old-fashioned conversation (Yes, email also works).
Share good stories, especially funny ones.
Help folks solve printing challenges using my years of experience (whether or not I SELL anything).
Live to reflect God's love in the world.
Pick berries to make jam. Garden. Rid the world of buckthorn. Look at the lake.
Get things done…preferably two at a time. Finish what I start.
As an art student that makes a living in the print world, I feel fortunate to have worked in nearly every genre of print — from photographic to digital, short run to full web, and sheet fed to large format.
After working for large corporations and smaller family-run businesses, I found a good fit at Amidon Graphics. The people drew me in — super talented, hard-working, committed, and quick with a laugh. I'm calling this my "best last job". So far, so good!
Being part of a huge clan from Mankato (1 of 68 cousins), I learned early on how to "play nice" while having a blast. It's a good motto to live by.
Time flies. I've been with Amidon Graphics since 1991. Prior to that, I did separate tours with the Marine Corps and Peace Corps followed with a variety of work stints as an engineer, a teacher, and a registered investment advisor.
I am happily married twice (three kids and widowed + remarried with three kids inherited). My spare time is filled with horseback riding, golfing, and taking my two King Shepherd dogs on volunteer Therapy Dog visits to hospitals and nursing homes.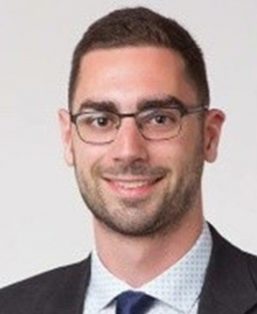 DAN JENSEN
In the printing industry since 2018
At Amidon since 2020
Education: Graduate of UW-Whitewater
Background: Grew up in Milwaukee and started my career in print sales in Chicago after graduation. Since then I have made the move to beautiful Minnesota to work with Team Amidon!
Passions: People, learning new things, cycling, Jiu-Jitsu, the outdoors, and soccer (die-hard Liverpool FC supporter)